[AMOEBA 2021: GRAND FINAL ROUND]
Halo, mahasiswa Indonesia!
Selamat kepada
UNS A dan UGM A berhasil masuk babak Grand Final untuk memperebutkan juara pertama. Babak Grand Final akan berlangsung pada
hari, tanggal: Minggu, 21 November 2021
pukul: 10.00 WIB
tempat: LIVE YouTube CIMSA Indonesia
link: bit.ly/GrandFinalAMOEBA21
Mari dukung dan berikan semangat kepada para tim favorit Anda! Semoga dengan adanya acara ini dapat meningkatkan kemampuan berpikir kritis dan kesadaran para pemuda penerus bangsa untuk mencegah dan meminimalisir resistensi antimikroba.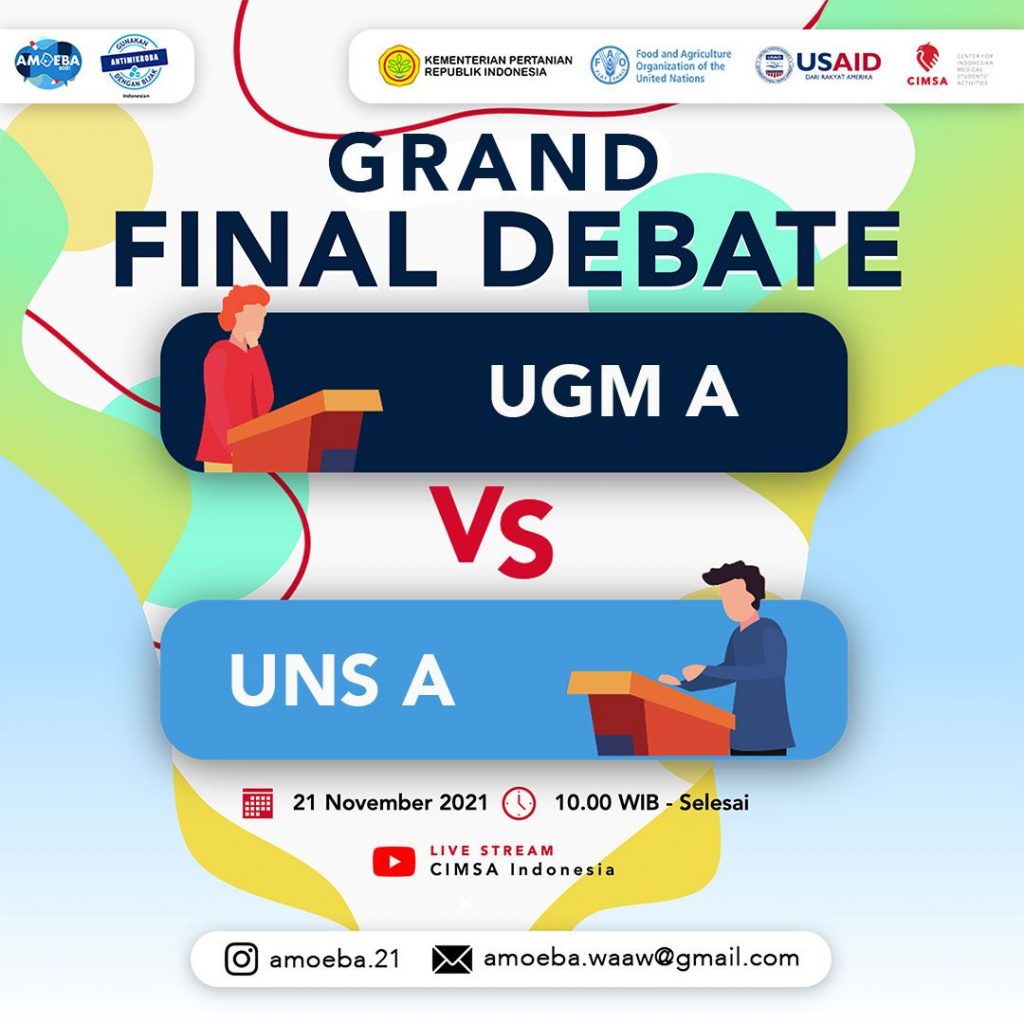 Let's be the Antimicrobial Resistance (AMR) Awareness champions!
AMOEBA
Antimicrobial Awareness Debate and Video Competition 2021