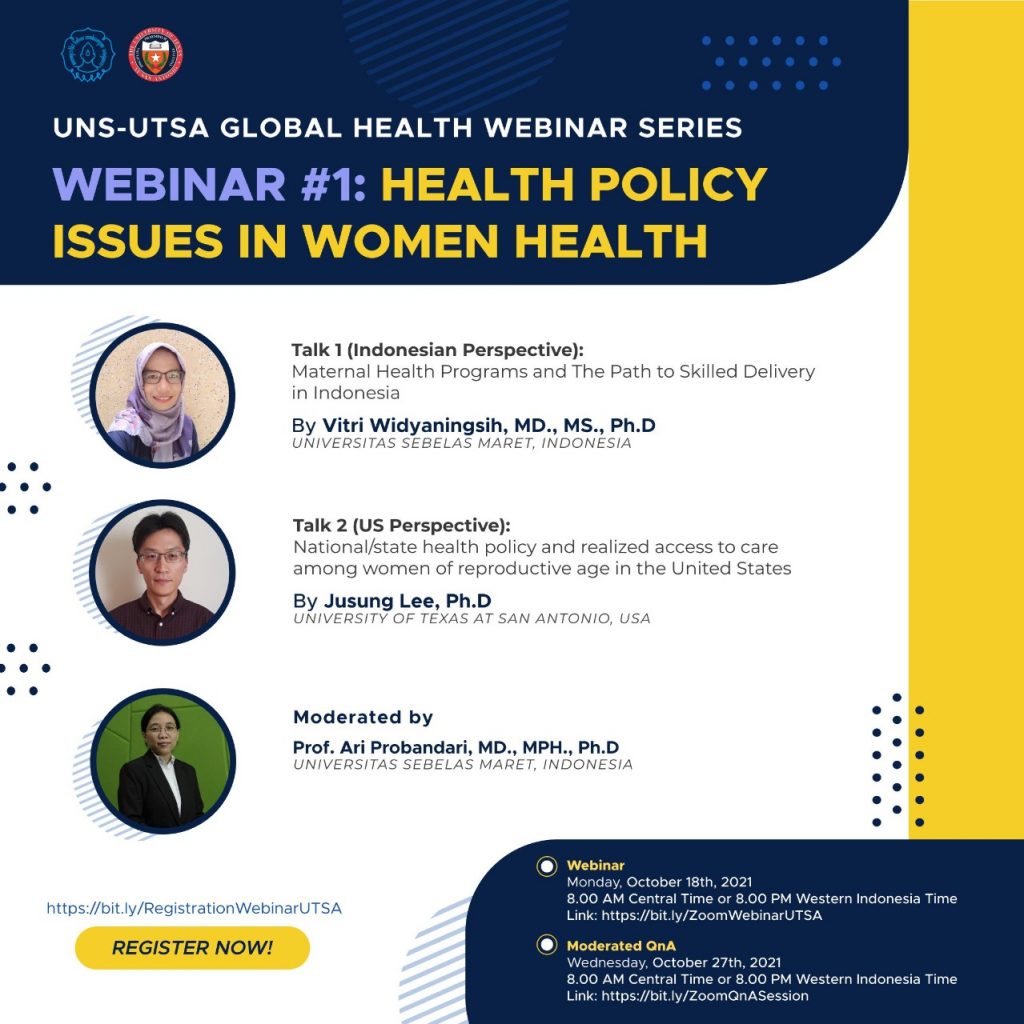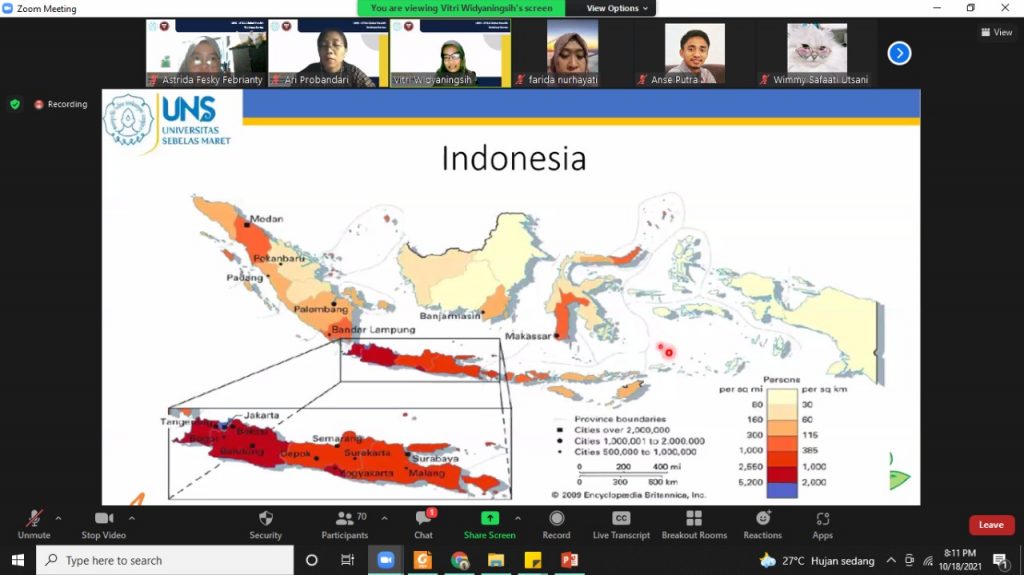 Fakultas Kedokteran Universitas Sebelas Maret berkolaborasi dengan College for Health, Community and Policy, University of Texas at San Antonio, hari Senin (18/10/2021) mengadakan webinar dengan topik "HEALTH POLICY ISSUES IN A WOMAN'S HEALTH" . Acara yang dilaksanakan melalui media zoom ini diikuti oleh 66 peserta yang terdiri dari mahasiswa S2 Program Studi Ilmu Kesehatan Masyarakat, Dosen FK UNS dan peserta umum.
Acara dibuka dengan sambutan dari Lynne Cossman, Ph.D., sebagai Dekan dari College for Health, Community and Policy – UTSA, dan dilanjutkan sambutan dari Dekan FK UNS, Prof. Dr. Reviono, dr., Sp.P(K).
Acara ini dimoderatori oleh Prof. Ari Probandari, dr., MPH., Ph.D dan terbagi menjadi dua sesi, dengan sesi pertama menghadirkan Vitri Widyaningsih, dr., MS., Ph.D yang membawakan materi 'Maternal Health Programs and The Path to Skilled Delivery in Indonesia' serta Jusung Lee, Ph.D yang membawakan materi 'National/State health policy and realized access to care among women of reproductive age in the United States'.
Webinar ini akan dilanjutkan dengan sesi diskusi dan tanya jawab pada hari Rabu (27/10/2021) berdasarkan pertanyaan-pertanyaan yang masuk pada saat sesi materi webinar maupun yang terdapat di kolom komentar pada YouTube RG Disease Control UNS.